14July 2020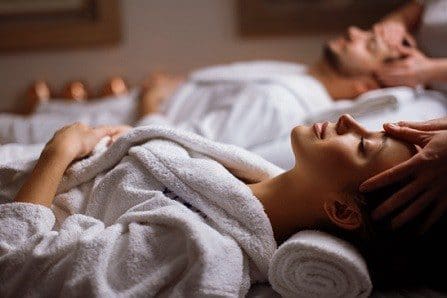 Couples Massage Philadelphia is a popular activity these days – one in which your senses are soothed ..
Massage Therapy is just one in an array of  very effective and closely related therapies you may FIND in Philadelphia – Acupressure, Body Work, Body Wraps, Facial Hydration, Salt Scrubs, Manipulative Therapy,  Mind-Body Intervention, Reiki Therapy, Shiatsu, Whirlpool Therapy.
And all these as a group come under the wide umbrella of alternative medicine and body-based methods.  Massage Therapy is a procedure in which various methods are used to manipulate soft tissues such as the muscles, tendons, ligaments, skin, joints, connective tissues – as well as the lymphatic vessels and organs of the gastrointestinal system.
What is the goal of Massage Therapy?  To relax you, or invoke physical, psychological and functional curative changes by performing manipulations. These may involve moving or stationery pressure, stroking, kneading, and so on. Tools may be used – such as an Acupuncture Trigger Tension Reliever, Electric Massage Gun, or Spinal Massager.  Also used are tools such as ultrasound and vibrating massage chairs.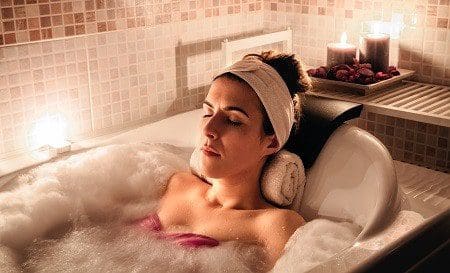 Some Philadelphia Massage locations feature saunas, or whirlpool therapy. Yet when one is seeking Couples Massage Philadelphia  then one wants to know the Top DaySpas
Full body massage is applied manually with the Therapist's hands, fingers, elbows, forearms or feet.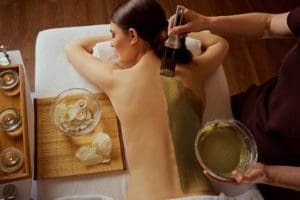 The subject is fully clothed in a Massage chair, or partially to totally naked (but covered with a towel on a massage table — or else on a mat on the floor).
Massage is an ancient art.  Even Biblical writings from 493 BC speak of daily massage with olive oil and myrrh as part of their daily beauty routine. Hippocrates, a Greek physician of the 4th century BC who is also considered the "father of medicine" wrote that "The physician must be experienced in many things, but assuredly in rubbing."
Couples Massage Philadelphia
When it comes to rubbing, or massage, there are a number of techniques these days:
If you are specifically interested in Couples Massage in Philadelphia, you may seek :
DaySpas in Philadelphia
Le Rêve Rittenhouse Day Spa: Turn up the romance and have a Swedish massage, French facial, or a manicure and pedicure. Sip champagne & indulge in gourmet chocolates.

Body Restoration Spa :  Rated 4.5 out of 5 stars (Google Reviews ), this day spa offers Swedish massage, Deep Tissue massage and Sports massage (Aromatherapy oils are used). 60 min., 75 min., and 90 min. massage. Facials.

Body Sanctuary Day Spa: Transport yourself back to your honeymoon days – Full Body massage with candelight & calming sounds. Wine/dessert. 1 hour massage.
Rescue Spa : Their coordinated massages allow loved ones to meet in the lounge before & after their massages to sip on bubbly and enjoy each other's company. Spend quality time with your loved one in private. Option: Looking to receive separate treatments? Men will appreciate their sports therapy massage, while ladies can unwind with an hour of aromatherapy, which uses natural oils for a deeply relaxing massage.
Richel D'Ambra Spa & Salon : An oasis located in The Ritz-Carlton Hotel. An upscale spa, their signature massages are available for 50-, 80-, and 110-minute sessions. Romantic couples massage in Philadelphia.
Interested in Couples Massage packages and deals?
Click the link above for 'couples massage philadelphia' – or if you are interested in Le Reve Rittenhouse Square you can check for Groupon deal
2019  Thanks for visiting our Philadelphia Day Spas site