29 April 2022
Hey everyone, its Marella Minelli here and today, I'm going to show you how to do a low-maintenance balayage on curly hair using all Kenra color, so stay tuned and check it out. This is my model Kristen, and it's been about a year and a half since she's gotten her hair color done — and she's really looking for something that's low maintenance as well as versatile, because she really likes wearing her hair curly and straight.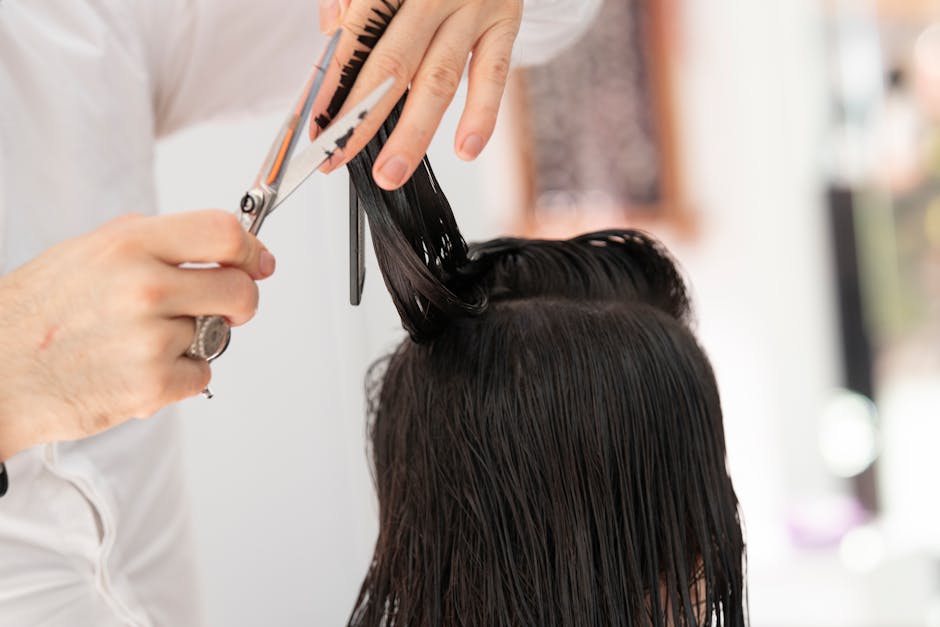 What we're gonna go in with is demi-permanent hair color, so she has a soft line of demarcation as well as open hair painting to brighten up her overall look (using all counter color for this project). I will be using 2 formulas simultaneously. The first one is Simply Blonde Clay Lightener at a 1/2 mixing ratio, with 30 volume developer — and the second one is Kendra Color Demi-permanent 6 — and at a 1/2 mixing ratio with 9 volume developer.
For my model's hair, i will be using all zigzag, partings, so utilizing her center part. I just took a SIG's X section, all the way down the center and then brought another zigzag section from the top right back down to her ear ( and in the very very back, starting right at the ocipital bone.
I took another deep zigzag section, and then clipped the remaining of the hair away for my application; I'm starting out by applying the 6 and demi-permanent formula at about 2 inches onto the roots ( and making sure to thoroughly saturate). So that way we have a nice rooted effect and also a natural effect, considering she is a natural level, 6 7, and this is just going to richen up her hair color & also make it super low-maintenance, since it's so close to her natural hair color.
Since we are going to be doing some hair painting, I really want that hair painting to exist on the exterior right at this bottom. So I just brought that 6n color all the way down through the center — and then I'm going to apply my Clay LIGHTENER to the exterior.
So I just combed that demi-permanent color right on down and then I'm gonna hair paint onto the surface & make sure to thoroughly saturate the surface as well as the ends, and then I'm also going to apply the lightener on the underside. So that way, if she does pull her hair up and into a ponytail, she will have some nice pretty lived-in highlights throughout the back.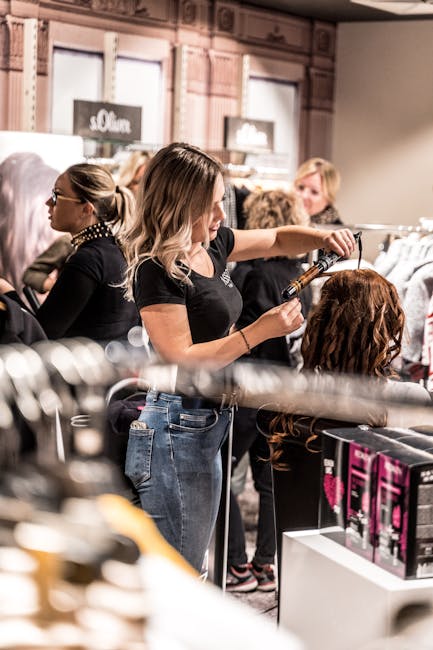 I'm just going to complete the other side and I comb down the demi-permanent with a wide tooth comb … and then I'm starting to apply my Lightener on the underside (first) and then working on thoroughly saturating the surface of each side… and then really working that product right. On in throughout the ends, once I was done with the section, I then took another 2 to 3 inch zigzag section right on top of the ocipital bone — and again I'm repeating the same process of putting the 6 end demi-permanent right onto the first 2 to 3 inches of new growth (and then i'm gonna work on splitting these sections up).
So the goal here is to create some really thick, chunky pieces for my balayage pieces…but I want to make sure that I have the depth in there. So the highlights can pop, which is why I'm adding in 6n and pulling that all the way through on 2 of the inside pieces — so on this particular section.
The other cool thing about this technique is that when she wears her hair straight she's still going to have a "nice pop" of brightness throughout the exterior, because that's where we're really focusing on the hair painting – but it's also going to provide a nice subtle, lived in effect. That's super low-maintenance because we are doing that open-air hair painting. I'M going to continue ..
>> SEE the Full Video Balayage on curly hair tutorial  <<
Thanks For Visiting Philadelphia Hair Salons